The Russian Football Championship, or Russian Football Premier League (RFPL), is the top division professional association football (soccer) league in Russia. The competition is administered by the Russian Football Premier League.
There are 16 teams in the competition.

Powerful website navigation gives upcoming games and the way to scroll back to previous games, see results for past games, weather and tickets for upcoming ones.

Championship and top players stats.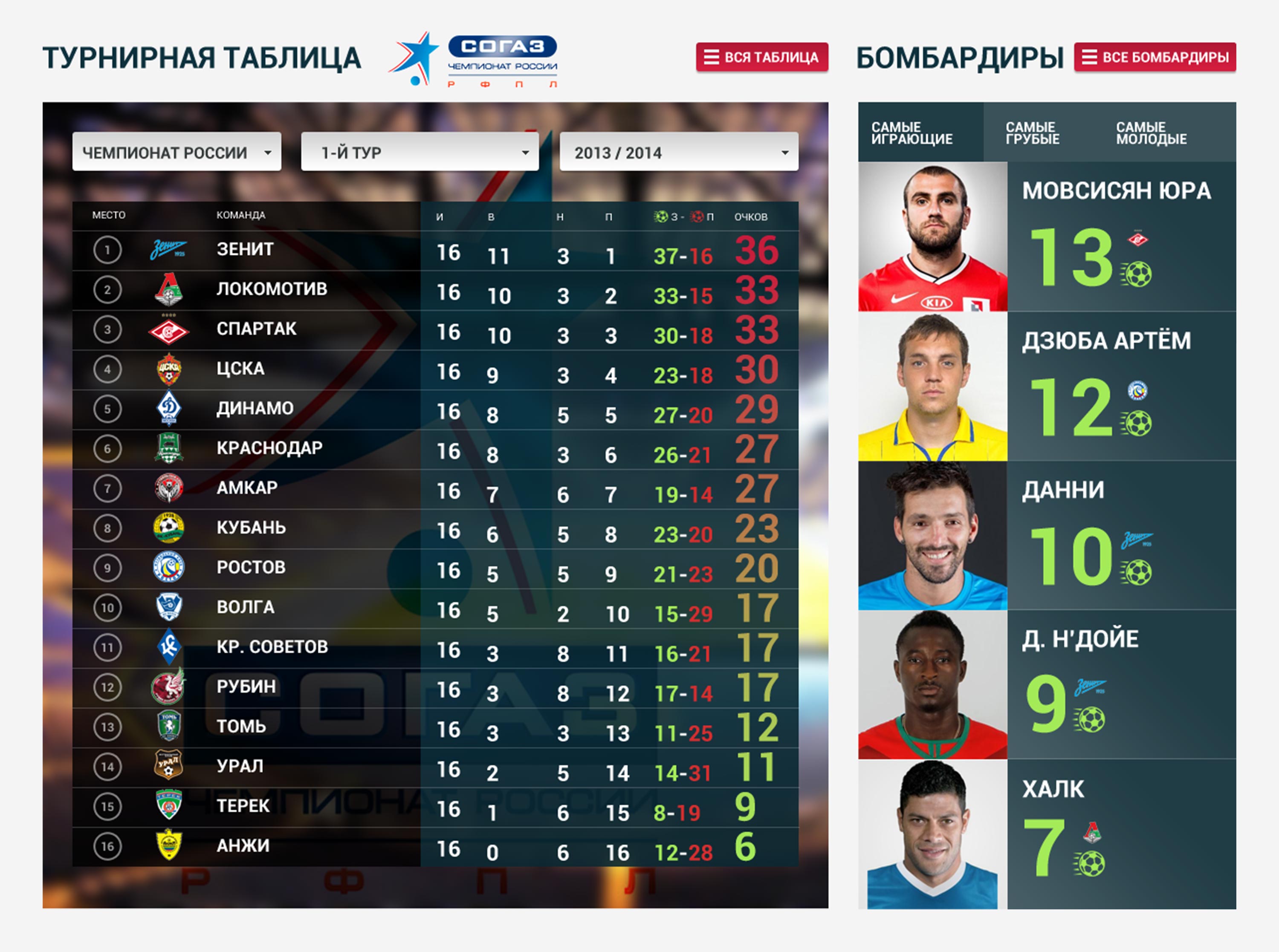 Last games, Clubs logos and players perofmance.